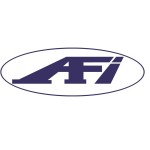 AbilityFab Ability Fabricators Inc.
About the Job
Lay out, fit, and fabricate Stainless Steel metal components to assemble structural forms, equipment, components and pressure vessels, using knowledge of welding techniques, metallurgy, and engineering requirements. Analyze engineering drawings and specifications to plan welding operations where procedural information is unavailable.
**MUST possess exceptional fitting skills and be able to work with minimal to no supervision

Lay out, position, and secure parts and assemblies according to specifications, using straightedge, combination square, calipers, and ruler.

Tack-weld or weld components and assemblies, using TIG welder.

Cut workpiece, using powered saw, shear, or hand plasma.

Install or repair

 equipment

Observe tests on welded surfaces, such as hydrostatic, x-ray, and dimension tolerance to evaluate weld quality and conformance to specifications.

Inspect grooves, angles, or gap allowances, using micrometer, caliper, and precision measuring instruments.

Remove rough spots from workpiece, using portable grinder, hand file, or scraper.

Weld components in flat, vertical, or overhead positions.

Heat, form, and dress Stainless Steel parts, using hand tools

Analyze engineering drawings and specifications to plan layout, assembly, and welding operations.

Develop jigs and other work aids to hold and align parts.
Salary
24.00 – 32.00 $ /hour