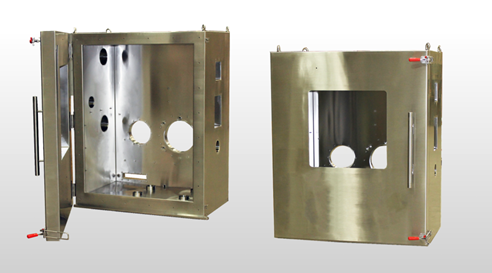 It is essential that you identify and partner with a trusted OEM (Original Equipment Manufacturer) and stainless steel fabricator, to ensure the long term success of your business. Ability Fabricator Inc. ranks as one of the industry leader in the stainless steel OEM industry in Canada & USA. AFI specializes in Canadian made stainless steel process equipment or custom stainless steel fabrication.
Advantages of having Ability fabricator Inc. as your OEM Partner:
* AFI specialize in custom stainless steel manufacturing
* Everything is done in-house from designing, manufacturing to assembly
* Companies can focus on their core business while AFI takes care of the stainless steel fabrication
* Ability fabricator Inc. believe in superior quality and long-term relationship with their clients and partners
* AFI's designing team operate according to client specific specifications, in conjunction with industry best practices including cGMP regulations.
*  All aspects of a project are reviewed regularly by our experienced project managers and quality control managers.
Over the years Ability Fabricators have been a trusted stainless steel OEM supplier for many big companies in USA and Canada.
Not only does Ability Fabricators offer more than 150 years of combined manufacturing experience, our reputation is unlike any other stainless steel fabrication company within North America.
To learn more about our products and services, please call us and speak with a company representative regarding your upcoming projects.
Ability Fabricators offers a broad range of products, including stainless steel air plenums, receiving and discharge stations, platforms, lifts, IBCs, v blenders, cone blenders, bin blenders, ribbon blenders, conveyors, clean room equipment, chutes& hoppers, panels, tanks, stainless steel enclosures and more.